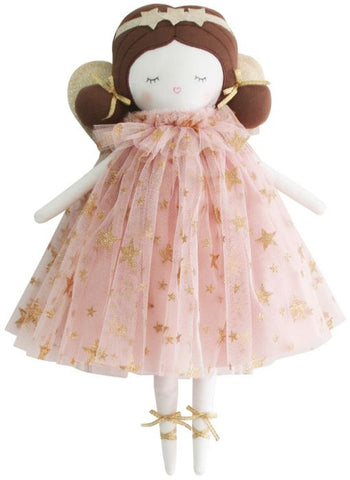 Alimrose - Celeste Fairy Doll Pink Gold Star
Sorry, this product is sold out!
Beautiful, soft Alimrose Celeste Fairy doll in a Pink & Gold Star dress. A beautiful addition to any girls room, ideal for playtime, decor or as a special keepsake.
Size: 39cm in height
Age: 3 years+
Gorgeous tulle dress with ruffled collar.
Cute side buns hair style with ribbons.
Sparkly fairy wings.
Ballet style laces.
Highest quality craftmanship.
See more: Unknown Type
Related products