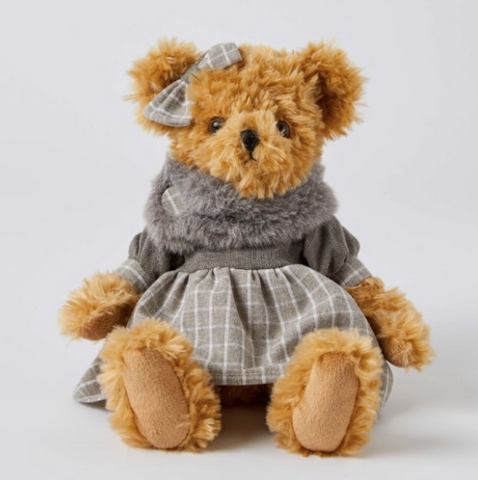 Beatrice the notting hill bear
Beatrice loves to read books and visit the library. Often referred to as "Little Sister" bear, she wears a grey soft faux fur scarf, woven plaid dress and hair bow. Beatrice is made from premium quality plush faux fur fabric.
The Notting Hill Bear collection takes inspiration from the old world charm of vintage teddy bears and British style.
See more: Unknown Type
Related products