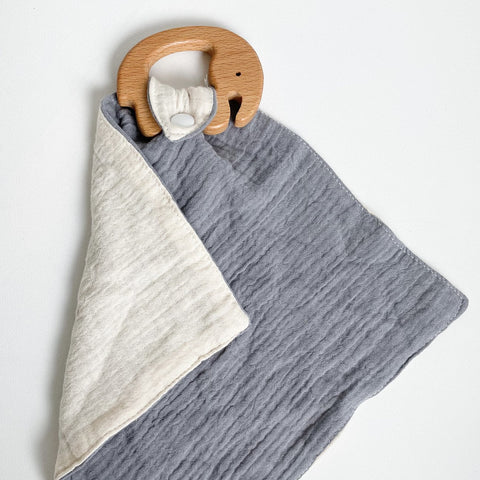 Calf & Crew - Comforter w Wooden Animal Teether (Steel Blue Elephant)
Sorry, this product is sold out!
These muslin cloths make for the perfect comforter or burp cloth. They have a snap lock feature to wrap around your choice of a wooden elephant or koala shaped teether! 
The fabric and colouring used during manufacturing of the product will stay beautiful longer if washed on low temperatures.
Care instructions: Hand wash in cold water. Do not tumble dry. Do not bleach. Do not iron. Do not dry clean. Wash with similar colours
See more: Unknown Type
Related products