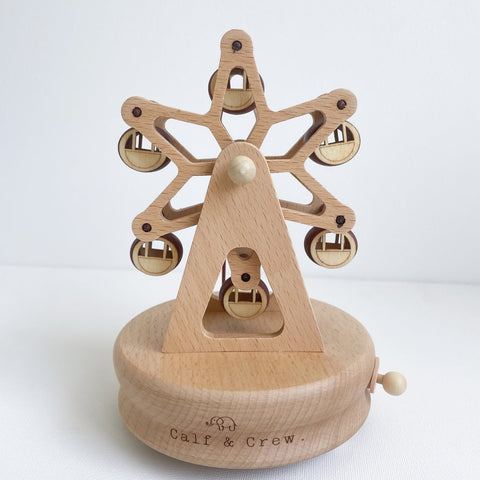 Calf & Crew - Wooden Musical Carousel (Ferris Wheel)
Sorry, this product is sold out!
Our new range of musical carousels will be the most perfect addition to your bubs nursery. 

Handmade from beechwood, these are great for soothing bub. They don't require batteries and use a twist mechanism and an On/Off switch to play the tune. Our Horses carousel plays to the tune of "Somewhere over the rainbow".
Dimensions: 11cm x 11cm x 17cm 

Weight: 0.48kg
Suitable for children of all ages. 
See more: Unknown Type
Related products