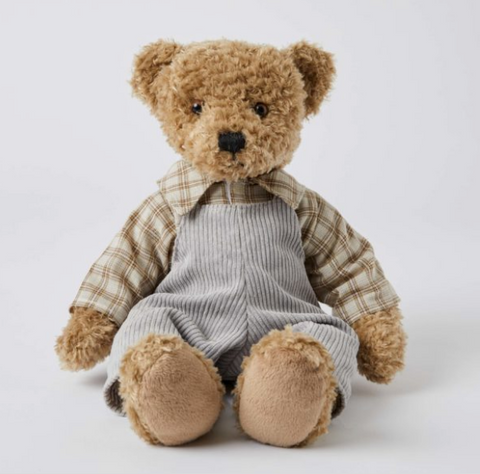 Chester the Notting Hill Bear
Sorry, this product is sold out!
Chester is wise and always gives the best advice! Often referred to as "Papa" bear, he wears a grey corduroy overalls and woven check shirt. Chester is made from premium quality plush faux fur fabric.
The Notting Hill Bear collection takes inspiration from the old world charm of classic vintage teddy bears.
Related products