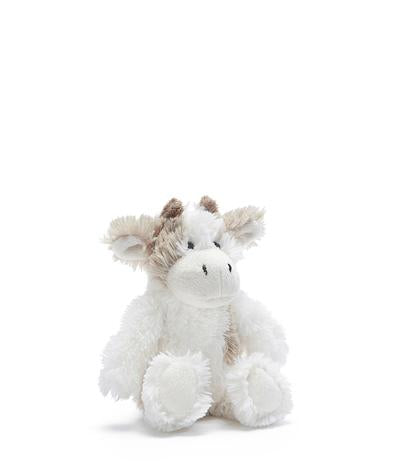 Mini Clover the Cow Rattle
The optimal size for teensy baby hands, the mini rattle will be sure to entertain your toddler too! 
Unlike squeakers, which are short-lived & unintuitive for babies to use without assistance, the sound the rattle makes when babies hold or move it stimulates action-reaction learning, providing babies & toddlers with an instant reward & helping them understand cause & effect. 
Clover the cow likes a chat. She's a bit of a gossip in fact. Always up with the latest news from the paddock, Clover's got the low down from the bull's side of the fence too. This soft and snuggly patchwork cow can't wait to give you her precious friendship & all her juicy secrets!
Related products