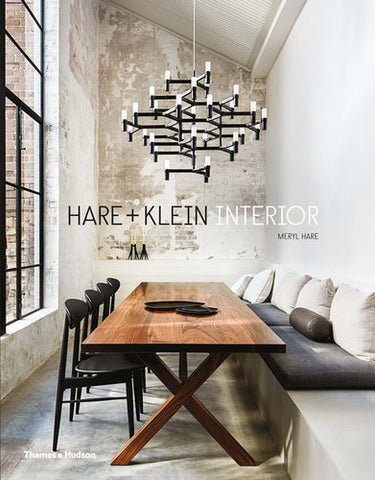 Hare + Klein Interior
Distinguished by an aesthetic of understated luxury and attention to fine detail, Hare + Klein is synonymous with uncompromisingly comfortable, liveable interiors made exceptional by deceivingly effortless styling. Whether it's a stark inner-city warehouse brought to life by contemporary furniture and finishes or a rural idyll seamlessly linked to a gorgeous garden, Hare + Klein's style is unmistakeable.
Hare + Klein Interior showcases the signature use of texture, colour and scale in responsive interior design that has defined their practice to date. Featuring alluring photography, architectural sketches, fabric swatches and mood boards for fourteen properties, this, their second book, offers further insight into their design decisions and the stunning, timeless homes that they produce.
About the Author
Meryl Hare is the principal and design director of Hare + Klein (five-time winners of the Australian Interior Design Awards) and has 33 years' experience in the design industry. She is a Fellow of the Design Institute of Australia, has received a citation for services to the design industry and was inducted into the Institute's Hall of Fame in 2011 and the House and Garden Hall of Fame in 2018.
She co-authored Hare + Klein: Texture Colour Comfort in 2014, and her design work has been published in Vogue Living, House & Garden, Belle, Monument, Artichoke, Spark, Box, Vogue and Inside Out magazines, as well as in several books, including Interior Design Review (11 times), Belle Beautiful Australian Homes Vols 1 & 2, Best Australian Interiors, Unique Homes, Beach Houses and Interiors: Australia and New Zealand. Meryl is recognised as one of Australia's leading designers.
Related products