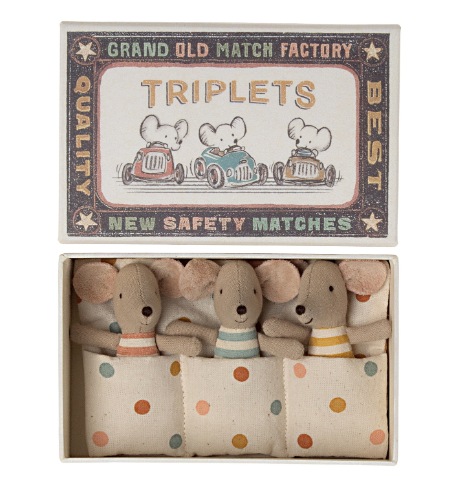 Maileg -Baby Mouse Triplets in Box
Now you can have 3 adorable baby mice all at once! 
The Maileg triplet baby mice are carefully tucked into their matchbox bed. They are ready for a good night's sleep in their cosy sleeping bags. Each mouse has their own pacifier and the snuggle up to sleep nice and tight. 
Product Dimensions: each mouse is 8cm tall