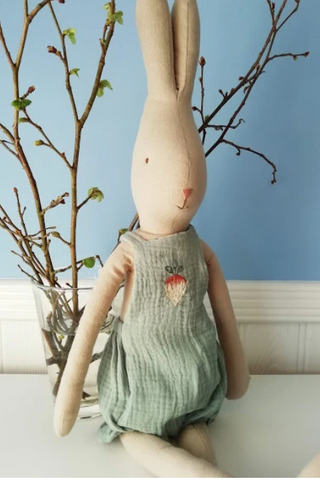 Maileg rabbit in turnip overalls, size 4.
Maileg's new rabbit size 4 is looking forward to playing outside with you, growing flowers and vegetables and having a picnic in the sunshine. 
He comes dress in a cute overall set with a turnip embroidered on the front. Clothes are removable and new outfits can be found here at the burrow. 
Rabbit measures 63 cm tall
See more: Unknown Type
Related products