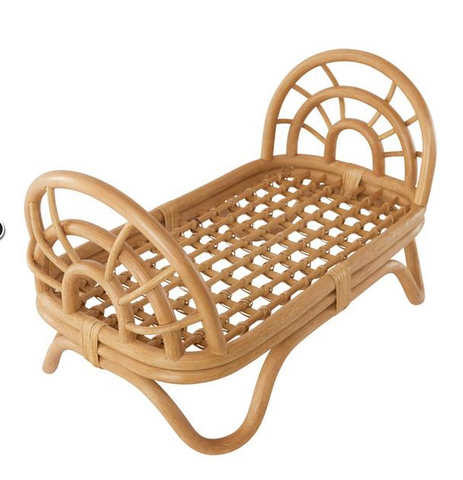 Oyoy Rainbow doll bed.
Sorry, this product is sold out!
This Rainbow little doll's bed can be used for dolls and teddy bears when it is time to sleep. Your child will love to tuck them in at the end of fun play session. The doll bed is made is 100% rattan. Measures 32cm (H) x 52cm (L) x 30cm (W).