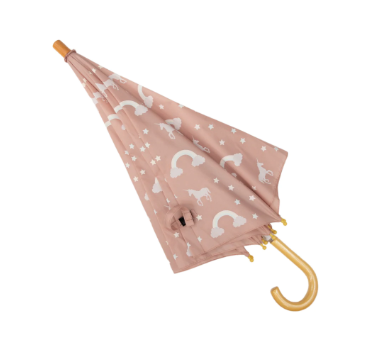 Korango Pink Colour Changing Unicorn Umbrella
This cute pink umbrella is covered with white unicorns and rainbows. The magic happens when the umbrella gets wet and the unicorns and rainbows magically change colour. When the umbrella drys off they change back to white until the next down pour of rain.
Let the rainy day fun begin !
Matching colour changing raincoats available.
See more: Unknown Type
Related products