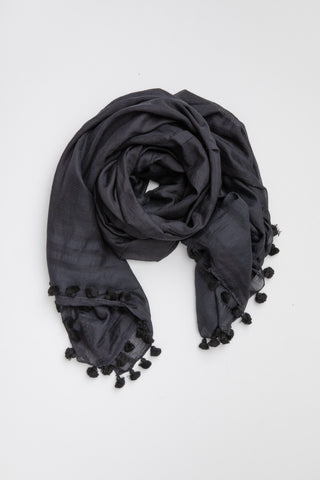 Cloth and Co Silk & Cotton Pom Pom Scarf - Midnight
Hand loomed in a beautiful soft linen our classic light weight scarves are a luxurious and textural addition to any outfit.  Our square scarves features hand combed fringing.
This must have accessory can be worn with anything from your casual t-shirts, dresses or jackets. 
100% hand loomed linen
135 x 135 cm
Square
Hand combed fringing
Related products