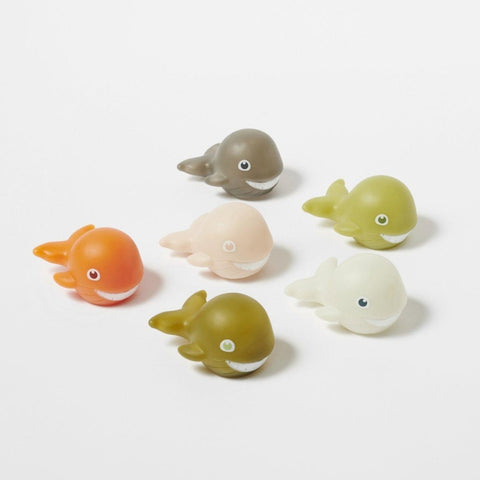 Sunnylife Bath Squirters Whale (Set of 6)
Have a whale of a time!
6 friendly little whales to make bath time so much mre fun.
Splish splash with these little fellows, squirting walls, and even a fellow bath mate.
Suitable for ages 12months+ 
SPLISH SPLASH SPLOSH Conveniently packaged in a nifty re-usable carry bag, this pod of squirters keeps fun times afloat no matter where you bathe. Play alone or squirt your tub companion for a whale of a time. Set of 6. Squeeze and squirt feature. Colours and textures for kids to explore. PVC storage bag.
Whats in the box

Learning Outcomes

Fine Motor Skills
Gross Motor Skills
Imagination
Sensory Awareness
Social & Emotional