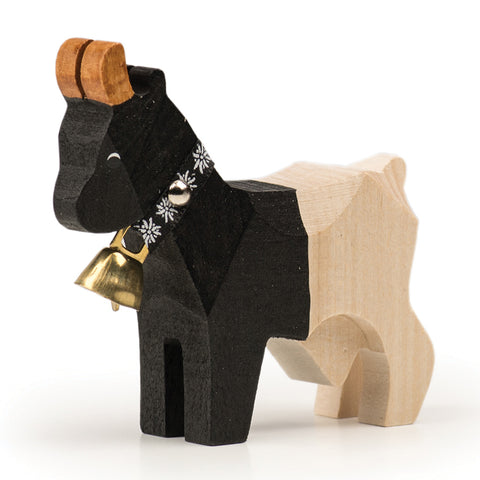 Trauffer Wooden Goat Black White with Large Bell
The goat is such a versatile animal making him a perfect choice for imaginative play. All Trauffer figures are individually handcrafted in Switzerland from FSC sustainable linden, or basswood, and painted using watercolours to allow the natural timber grain to shine through. Known for their agility and herd mentality, goats are much happier in group, so the Large Black and White Goat is an ideal addition to your Trauffer farm collection. Give his little bell a tinkle to let the other animals know he is home!
Trauffer 
wooden animals have been handcrafted for over 80 years. They are designed and hand made in Switzerland from 100% FSC certified Swiss wood. Only child safe natural colours and water-based paints are used. Trauffer are dedicated to developing environmentally friendly and sustainable toys.
See more: Unknown Type
Related products