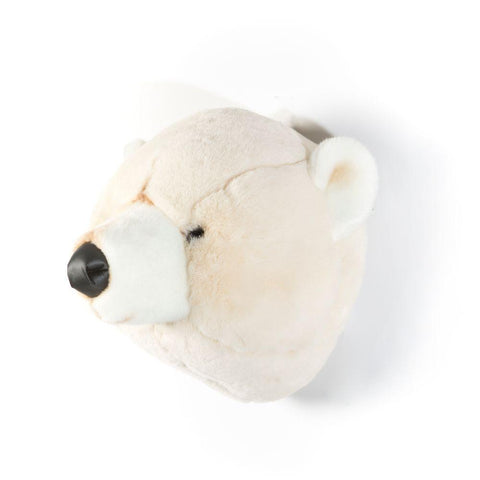 Wild and Soft - Polar Bear Head
POLAR BEARS ARE THE LARGEST OF ALL BEAR SPECIES ON THE PLANET.
Hi, i'm Basile the polar bear.
 I am big, strong, but more importantly very very soft. My thick fur protects me against the cold. But I am sure that your hugs will keep me warm too. I love sliding on my tummy and I love to play. I am also a good listener, especially when you tell me all about your adventures. Rest assured, all your secrets are safe with me.  
See more: Unknown Type
Related products