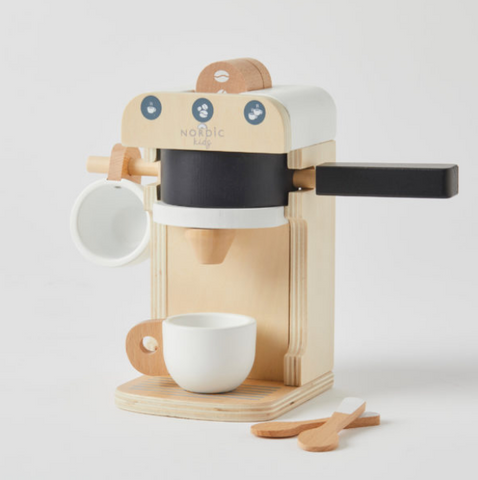 Wooden Coffee Machine
The Nordic Kids Wooden Toy range brings sophisticated Scandinavian style to the nursery and playroom. Designed with style and play in mind, natural wood is matched with white and black accents. This range promotes learning and development by encouraging children to use their imaginations and engage in creativity.
Little ones will love to serve pretend coffee to their parents or friends with this stunning deluxe coffee machine set. Presented in printed gift box packaging.
See more: Unknown Type
Related products